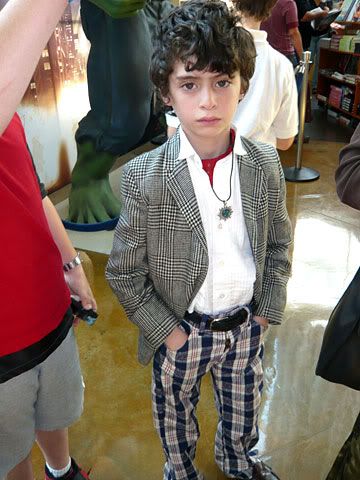 When it comes to sartorial vocabulary, I'd argue that most 2nd grade boys don't know much beyond the words pants, socks, and shirt. However, Arlo Weiner is not your average pre-pubescent. His father is Matt Weiner, also known as the creator of the tv series
Mad Men
. Sarah Goldstein of GQ writes, "
Arlo Weiner has been creating his own style since the age of three—when he asked his parents for a top hat. Soon he'd moved on to striped bow ties, crushed velvet jackets, madras pants, and ascots (yeah, he knows what an ascot is).
"
You can read more about Arlo and his impeccable fashion sense in his feature at GQ called
Mad Boy
, and be sure to check out his fashion (slide)show on the site as well.