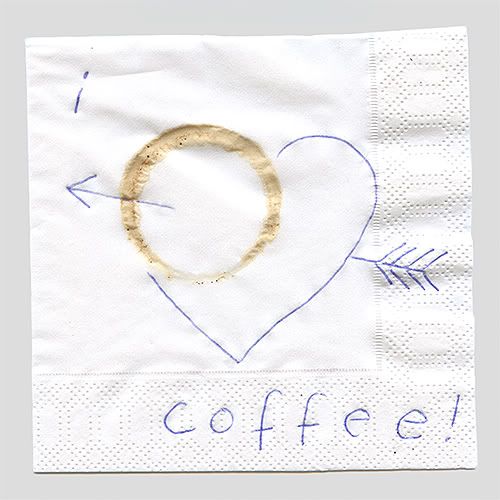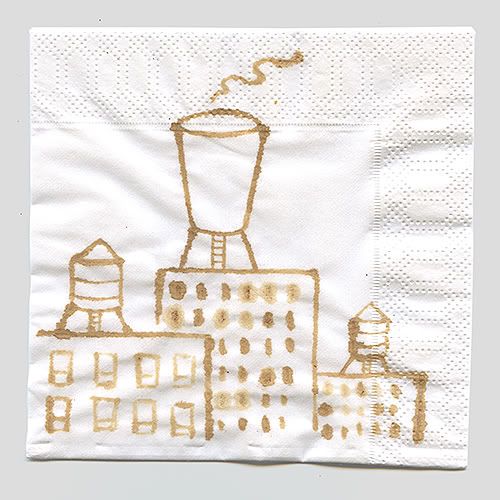 I love coffee, always have and probably always will. My affinity for coffee, however, is nothing compared to Christoph Niemann's feelings toward the beverage. Just take his word for it, "
I like coffee so much that I have tea for breakfast: The first cup of the day in particular is so good that I'm afraid I won't be able to properly appreciate it when I am half-asleep
." But if his word is not enough, his art may very well be. He has a whole series of illustrations not only inspired by coffee, but drawn with coffee (on napkins nonetheless). He was recently featured on the
New York Times Opinion
blog and you see more of his work there.