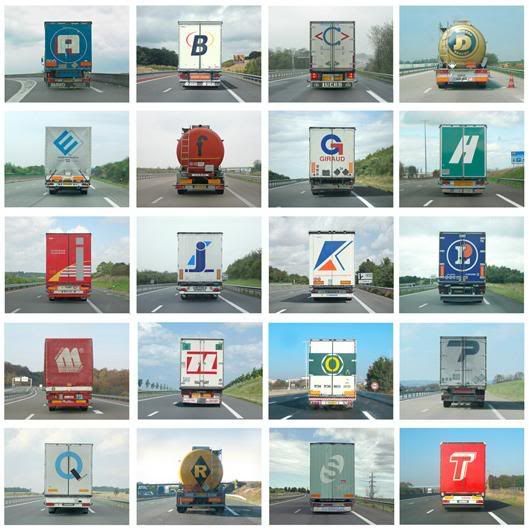 Eric
Tabuchi
sent me an email about his book titled
Alphabet Truck
. According to the publisher's description, Eric "
completes a work representing several thousands of kilometers traversed over these past four years." They go on to say, "
Through language (Alphabet) and displacement (Trucks), Alphabet Truck therefore questions, beyond its formal aspects and references, the notions of membership, identity and coeducation.
" On a simpler level, it's like a photographic documentation of the car games I used to play on family vacations. Thanks Eric!