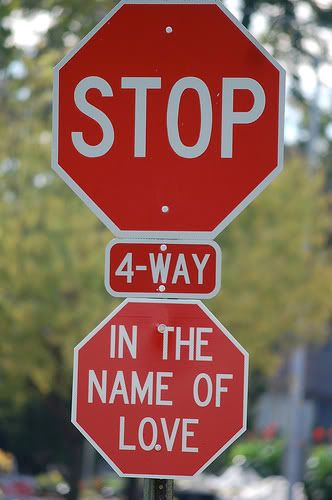 Oak Lawn, a Chicago suburb near where I grew up, decided to take a different approach to stressing the importance of obeying stop signs. They added clever slogans to 50 stop signs around the town.
Oak Lawn mayor Dave
Heilmann
said of the project,
"We have to take the work seriously, but it's OK to smile and to be creative in enforcing a serious message." Unfortunately, the Chicago Tribune has reported the signs are coming down, as the
Illinois Department of Transportation has determined they violate the federal Manual on Uniform Traffic Control Devices. Personally, I think they're great.
(Found via Fogonazos via Sumi Sumi)